Player M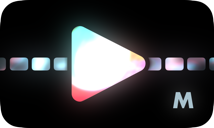 This product is available only to organizations using Apple Business Manager.
Scenica Player M is a special version of Scenica Player for managed devices that has no in-app purchase requirement and is perfect for deployment via MDM.
Scenica Player M is available for Apple TV, iPad, and iPhone; but not for Mac.
To get access, or for more information, contact sales@sceni.ca.