Player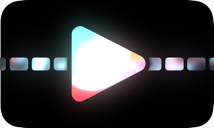 Turn a Mac, Apple TV, iPad, or iPhone into an on-set player. Scenica Player can play video loops, NDI streams from the local network, and still images. And it can be controlled remotely, together with other players.
Perfect Remote Control
While you can use Scenica Player by itself, it works best with Scene Maestro. Using a Mac on the network, you can:
push video and image files to play one after the other or on cue
trigger simultaneous transitions on all players, or a subset of them
adjust playback and color settings
scrub through videos in Scene Maestro and the players simultaneously
Remote control works well with video over Wi-Fi because files are sent to each player in advance and played on command. After pushing the content, very little bandwidth is required to send commands to the players.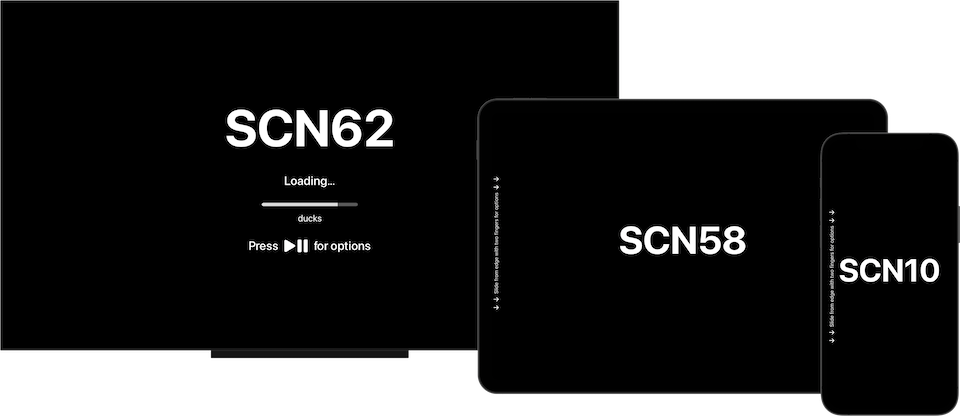 Color Correction
Is the white point matching the surrounding lighting? Is the image too dark?
You can change color settings remotely in two ways:
Using Scene Maestro, you'll find the color settings in the Screen inspector on the right, where you can change the white point, black point, color balance, saturation, brightness and contrast.

Color settings in Scene Maestro's screen inspector.

Or you can use Gamma Board to change the color settings for playback initiated locally in Scenica Player (white point, black point, and color balance).
Playback Settings
If a screen is rotated or seen through a mirror, you can adjust the image to match.
Is the content to play perfectly matched to the screen dimensions? If not, three resizing modes are available. Choose to either fit or fill the screen, or just ignore the aspect ratio and stretch the image to the edges.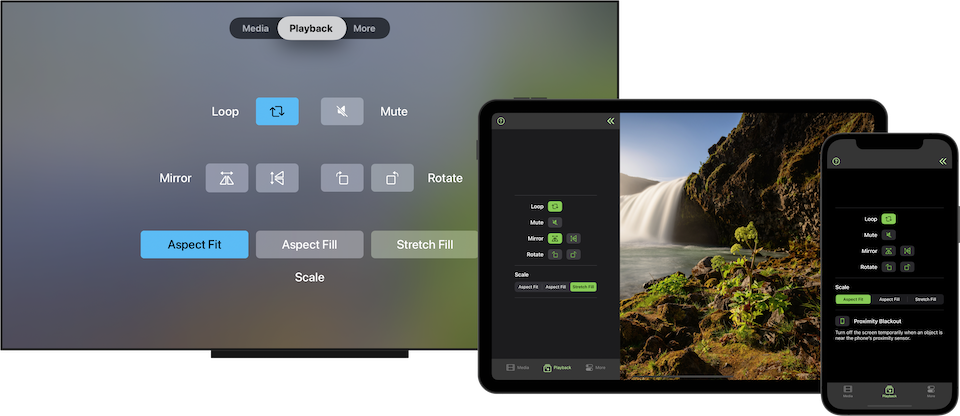 On iPhone, Proximity Blackout will turn the screen off while holding the phone to your ear. A simple way to make phone call without making an actual phone call.
NDI Playback
Scenica Player can be used to play content from NDI sources it finds on the local network. This can include live cameras or video software with NDI outputs.
A gigabit Ethernet connection is recommended for smooth NDI playback. Use Apple TV 4K or iPad with a USB-C to Gigabit Ethernet adapter for best results.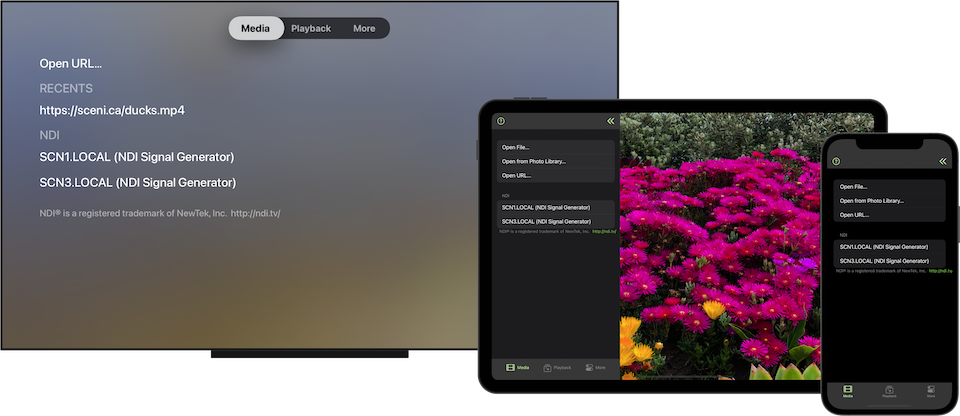 NDI® is a registered trademark of NewTek, Inc. http://ndi.tv/
Mouse pointer, or lack thereof
Scenica Player hides the mouse pointer on Mac so it can't stick around over your media. There is also no mouse pointer to worry about on Apple TV, iPad, or iPhone.
Setup on Mac, Apple TV, iPhone, or iPad
Apple TV is an affordable and dependable box that is easy to install and can be hidden with no trouble due to its small size. An iPad or an iPhone can be embedded in various places where a small screen is needed. Scenica Player can also run on a wide range of Macs.
Scenica Player has no internet connectivity requirement other than to install and unlock the app initially, and it'll continue to run happily without internet thereafter.
Unlocking
An in-app purchase is required to unlock Scenica Player and remove the watermark. A separate purchase is required for each device the player is installed on.
You can transfer a purchase between devices by creating a Scenica account, or store them in the account for later use.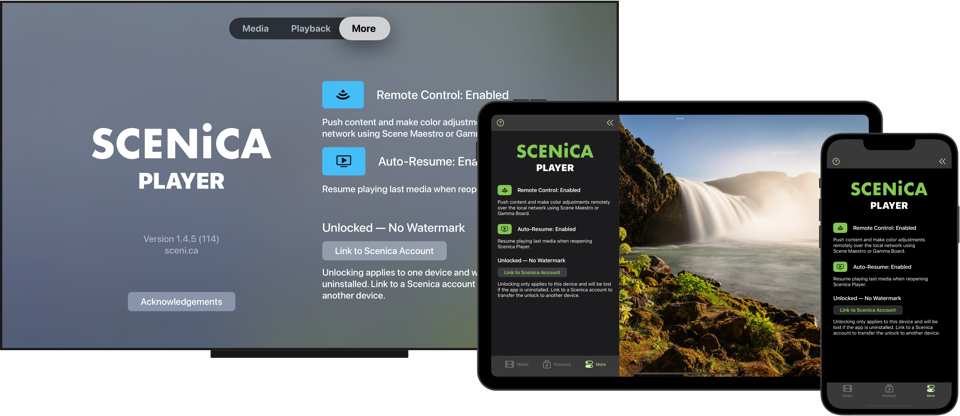 System Requirements
Mac: macOS 10.13 (High Sierra) or later.
Apple TV: tvOS 13.3 or later.
iPad & iPhone: iOS 14.4 or later.